Over the years, social media platforms have become more multilingual due to translation technology that makes it easier for non-English speaking users to communicate and browse through the internet. However, you must have heard how the automated translations of these social media platforms aren't accurate with their translations. 
Solely relying on this software isn't an option as it could mistranslate your content's brand message leading to disastrous outcomes. If you want to learn how a translation company can help you with social media management to get your message across to your target audience and what you can do to increase engagement with them, then keep on reading to find out! 
Professional Translation Companies Aiding The International Social Media Industry
We Are Social reported that there are about 4.60 billion social media users internationally this year. This is all made possible due to the technological advancements by professional translation companies that are versatile in any software. 
We listed some facts and statistics below to give you an idea of how essential multilingual content is for you to effectively attract international users worldwide.
Facebook advertisements in Spanish were received more positively by native Spanish speakers than English-only ones. (Hootsuite)

64% of buyers in the tech industry reported that they value content tailored to their country or region. (Forrester Research) 

82% of online shoppers said they would most likely buy items if the marketing material was in their native language. (Think With Google)

33.3% of internet users aged 16 to 64 years old use online translation tools every week. (DataReportal)

78% of online shoppers said they would purchase from a company if they had a positive interaction on a social media platform. (Sprout Social)
But often, instead of seeking out a translation company or freelance translator to help out with their brand's content, they rely on the social media platform's translation software. Later on, we will discuss the importance of culture and language preference in social media management.      
Why Is Language So Crucial For Social Media Management? 
Relatability is what makes or breaks a brand's message. Without this, your marketing content will most likely fail. Due to this, some have collaborated with professional translation companies that have experience marketing content to certain countries and markets to ensure that their campaign is successful.
There are several factors why culture and language preferences are essential in your social media management. One of them is convenience. Non-native English speakers have been shown to prefer content in their native language as it's easier for them to understand.             
This makes sense because no one will buy a product or service if they don't understand it. 
Another thing to consider why the language is important for your content is that international consumers have reported that they feel more confident in purchasing products if they were in their native language. Even if they're English proficient, 60% said they still prefer customer care in their mother tongue. The fact that many internet users resort to online translation tools to understand English-only content says a lot about how vital the role of translation is in the digital era. 
But these tools are an unreliable source of translation as they fail to incorporate the cultural aspect of a language, affecting the overall tone and syntax of the translated message. And even if you utilize neural machine translation, the most sophisticated translation technology out there, they still have shown to make errors due to not being familiar with specific languages and language pairs. We have a long way to go before achieving fully-automated accurate translations, making a translation company your best bet if you want quality translations. 
A Translation Company's Experience in Increasing Their Social Media Accounts Engagement
Out of all the other translation experts we've talked with, we decided to feature the advice and tips from a translation company that created a more personalized experience for their users by developing a five-ways-action-plan, which increased engagement across various social media platforms. We wrote them below so that you can implement them into your social media management plans.
1. Build A User Profile Of Your Target Market
From what we gathered, professional translation companies will usually ask if you already have a user profile of your target market. If you're starting to create a user profile, you can look into the analytics of your social media platforms. From there, you can identify the demographics of your ideal customer and find out what they're interested in, like their cultural and linguistic preferences. Even if you're writing in English but marketing real estate in Sydney, for instance, you'll still need to pay attention to the geographic region.
By profiling your ideal customer, you better understand how to provide better customer service to your target market. You can also identify the demand of the country or region you're planning to expand and create a strategy that can help you in the long run.      
2. Identify Where Your Users Usually Hang Out
Many companies fail to understand that what social media platform they're used to using may not apply to all countries. Some markets and regions ban specific social media platforms.
For example, you had planned to use this social media platform to create a Subreddit to have an interactive experience with your target market, be sure that your target users often use the site. About 25% of Reddit's users are from the US. Meanwhile, countries like China and Indonesia have banned this platform. 
Suppose you're planning out your social media management and coming across problems because you're not attracting the users from your target market. In that case, you will have to consider that maybe the platform where your multilingual content is uploaded isn't where your target users go too often. Because of this, when collaborating with a translation company in building a user profile, research as much as you can about them, ensuring your multilingual content is channeled to the right platforms.
3. Combine Their Linguistic And Cultural Preference Into Your Content 
After you've done your research and come up with a solid profile of your target users, you can start creating multilingual content. As mentioned, relying on automated translations is a terrible way to create content as they're not accurate with their translations compared to linguists. Professional translation companies actually utilize translation technology in their translation process. However, they have expert linguists evaluate the quality of the translation, and the cultural aspect isn't neglected.   
Any translation company will tell you that if you have a clear image of who your audience is, it will become a lot easier to create multilingual content. You can adjust the tone of the brand message from formal to informal and make it relatable by connecting them to the values of your target audience. 
4. Keep Track Of The Local Trends 
One way of connecting to your target audience is through staying updated about the latest local trends. You can stay updated by keeping track of hashtags, as they can help you evaluate market demand and create new content based on what's trending.
By keeping up with local trends, you can also implement them into your social media management and plan out ways to properly tag your content market to gain more traffic and engagement for your content. 
5. Familiarize Yourself Eith Your Target User's Slang
Now, you might be wondering why you should familiarize the local slang with your target audience if you're collaborating with a translation services company or language expert who would create the content for you? Well, it's so that you can interact more with your target audience. Some countries may not use the English language as their first official language, but they might still use it often to the point that they have their own unique version of it. 
For example, the official languages of Malaysia and the Philippines are Malay and Filipino, respectively. However, English is still predominantly used in their countries. Their version of the English language is very different from US or British English. So if you want to further engage with your target audience through your content, understanding slang can help you connect better with them.
Final Thoughts
Implementing multilingual content into your social media management may seem daunting at first glance, but with the simple five-ways-action-plan that we've mentioned in this article, with the assistance of a translation company, you can start preparing and planning out a content strategy for your social media users.
[Recommended reading: How To Create Better Brand Awareness On Social Media]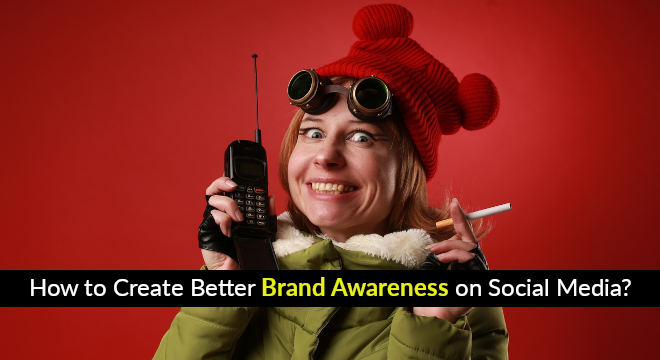 [Image credits – Main Photo by fauxels; other images, videos, infographics or screen prints are from their respective websites and/or social platforms]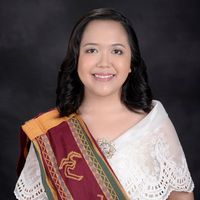 Clarriza Mae Heruela graduated from a creative writing program. Since then, she has written several articles regarding content creation, digital marketing, and the language industry.