On average, 1.62 billion users visit Facebook everyday. That's nearly a quarter of the world's population. 
Facebook knows a lot about all of those users. It can help you advertise to only the most relevant group of people for your business. It can help you target people where they're already hanging out. Where they're already super engaged. Where they're more likely to interact with your business…if you follow our Facebook ads best practice guide to build your ad campaigns effectively. 
The Advantages of Facebook Ads
Facebook has extensive targeting capabilities. It knows people's age, demographics, location, interests and more. If a Facebook user is looking to purchase certain products or shows regular interest in certain products, it's very easy to target them for these. 
What's more? There's something about smaller screens that makes people more focussed. Since Facebook users more commonly access the platform on their mobile phones, they tend to be more engaged. That's on top of the fact that people are generally more engaged with content on social networks than other corners of the Internet to begin with. This bodes well because the more engaged users are on Facebook, the more likely they are to notice and respond well to your Facebook ad.
Another great thing to note about Facebook ads is that they work for both Facebook and Instagram, since the latter is owned by the former. When you promote a post on Facebook Ads Manager, it can appear on Instagram too (if it's all linked). Killing two birds with one stone? What a win! 
Facebook Ads Best Practice
Facebook ads require a lot of work, from the research required before building a campaign to the constant monitoring and optimizing. Let's not forget the long process in between. There are professionals out there who can help you – like our Media team at Moburst – but we've also got our Facebook ads guide here to help you on your way. 
Competitor Analysis
All ad campaigns begin with research that forms the basis of a competitor analysis. Off the back of this competitor analysis, which should delve into target audience, ad types, competitor successes and failures, and so much more beyond, you can start to build a Media plan for your Facebook ads strategy. 
It's important to understand who your competitors are before you begin your campaign because you need to position yourself within that field in a way that you're most likely to achieve success. Whether that's doing what your competitors do but better, or beating them out of the park with an entirely new concept, their marketing efforts will inform your own. 
We recommend thinking about your value proposition in comparison to your competitors at this stage. Why should your audience click on your ad and learn more about your product/ service over somebody else's? What is unique about your offering? How does your product/ service stand out from the crowd? 
Remember, there has to be believability in what you're marketing. Most people won't believe you're the top hair salon in the world because there's no way of quantifying that (it's just unrealistic). However, giving readers an incentive like a discount sale may entice them into seeing your value, for example. 
Establishing your value in the context of your competitors' offerings is important to do early on so that you can emphasize it when building your ad concepts and creatives.
Building Ads – Facebook Ads Manager or Boosted Posts?
All Facebook ads must be built in Facebook Ads Manager, except boosted ads. When you're managing big campaigns you'll be using Facebook Ads Manager, whereas if you're a small business and you just want to reach more people, you might opt for boosting posts instead.
For boosted posts, you can go to your Facebook business page, choose any organic post and boost it with a small budget of $100-200. This not only requires a lesser budget to reach more people, it also requires a lesser budget to produce since it's giving a second life to an organic post that already exists rather than being a newly produced ad. 
When managing big campaigns, Facebook Ads Manager is your friend because of the numerous options you'll have at your service. There are more targeting options for different users, remarketing options, lookalike audiences and much more. Boosted posts don't have as many options. 
Define your Target Audience
Ask yourself: who are you trying to target with your ad campaign? Once you've established the answer, you'll know better how to grab their attention. 
Whether you should be super targeted or cast a wide net depends on the product you're advertising. Casting as wide a net as possible often leads to worse results than being targeted in your approach, but this isn't always the case. It can also mean the data you end up with is less relevant and informative for future decision making. 
For small businesses, we recommend finding more niche, targeted audiences as opposed to a broad audience. Facebook really knows what people are interested in and this can be a great tool to take advantage of for growing a small business. As mentioned above, Facebook lets you target people based on their location, interests, demographics, user behavior, and more. You can get truly granular and target exactly the type of people who are most likely to buy your product or use your service, without wasting money advertising to those who aren't. Since Facebook usually bills per 1,000 impressions, this saves you money because those impressions will come from a relevant audience only. 
Choose the Right Objective
Ask yourself: what are you trying to achieve with your ad campaign? You'll be in the best position to understand this once you've already identified your target audience. 
It's super important to understand that Facebook works based on an algorithm. The algorithm needs to know what it's targeting for. Often, businesses will say they want to increase sales and traffic and reach. They'll want to target three different objectives within the same campaign – except this isn't possible. It would confuse the algorithm and the campaign results would suffer, so you need to be selective. A campaign must have one clear target. 
If you want to create a campaign to increase your reach, this is attainable, but you might not increase traffic simultaneously. Or, if you want to create a campaign to generate more traffic, this is also achievable, but you may get less of something else at the same time. That's why it's so important to set the right objective – understand what is the most important goal or KPI for you to achieve at that moment in time. 
However, it's not all about the limitations. You can run separate campaigns with different goals if your budget allows you. For example, you can simultaneously run separate brand awareness and traffic campaigns. You can use one campaign to bring more users to your website and, once they've visited your website, you can hit them with a remarketing campaign with a different objective. 
Call to Action
So you've defined your campaign audience and objective. Now it's time to decide what you want your objective to encourage your audience to do. That's where a Call to Action (CTA) comes into the picture. You may know what you want, but sometimes consumers need a direct nudge. 
Want them to download your app? Sign up to your mailing list? Head to your site? Show them the way and make it seem as enticing as possible with a clear CTA. 
Often, users see ads on Facebook that showcase a product with an attractive picture and descriptive text, but that's it. However, they need to know what you want them to do with this information. You have to tell them straight. You could direct them to "Click Here for More Information", or to "Purchase Now" – the options are endless depending on your specific campaign. 
It's important to have a CTA to avoid users scrolling their feeds and thinking "oh, another nice picture" as they keep scrolling past. Your precious budget will be wasted. When you have a CTA, it increases the conversion rate of campaigns and creates more effective Facebook ads.
When it comes to CTAs, it's often recommended to create a sense of urgency. It's a proven method to get your audience to click or convert now rather than later. However, if you do this for the same product or company page too often, users will start ignoring it. Try to be sparing with this CTA method.
Hook your Audience
Facebook users take 0.3 seconds on average to decide if they want to look at your ad or not. You need to hook them from their very first glimpse at your ad. Will you grab their attention with stunning, creative imagery? Or with out of the box graphic design? A funny play on words? The options are endless. 
If you create a video ad it's important that the first three seconds are particularly engaging (although don't slack on the rest of the video, either). Most people – around 80%, in fact – won't make it past the first few seconds, so make them count. It's vital that the brand name also appears in those first few seconds before users abandon. 
Out of all of the users who watch your video, only around 20% will continue watching past ten seconds. That's why the message needs to be at the beginning. 
If you don't opt for a video ad, you can also tell a story with a carousel ad, where users can scroll across multiple different images within one ad (it costs the same as a single image ad). This is usually very eye-catching. 
Carousel ads can sometimes be a cheaper alternative to using video ads when you have more than one product feature to show. This isn't always the case, though, because the Facebook algorithm favors video ads and therefore often shows them to users at a lesser cost. When it comes to the production costs, carousel ads definitely come in cheaper. 
The ways to hook your audience are endless, but popular methods include using bold colors, human beings in the pictures (this usually generates more attention), captions on photos, and interesting ad copy such as a question. For video ads, using vertical videos will take up most of users' screens as this is the orientation in which most users hold their phones. As such, it's more likely to grab their attention.
Campaign Timing
Choosing the right time to launch your campaign is pivotal. What does this mean exactly? Well, when you set up a Facebook ads campaign, you get a grace period from Facebook of one thousand impressions. Facebook uses this period to understand if your ad is good or not, and if the audience is engaging with it or not. It's according to these results that Facebook determines whether to be generous with the reach and impressions it will continue to give the ad. Consequently, it's crucial to get great results from the campaign's get go. In light of this, we recommend opting for a higher bid and budget at the start of the campaign and then gradually reducing them. 
If you have a product that is mostly for weekend use, then it's a good idea to launch the ad campaign on a Thursday or Friday in preparation for the weekend. If you have a product that's more suited to work days, then it's a good idea to launch it on a Monday. Try to think about what days will bring you the best results based on your product or service and launch your campaign accordingly. 
In the first few days after launching your campaign, you must monitor it closely to ensure that all of the ads have been approved and that there are no policy breach issues. It's also best practice for Facebook ads to monitor the campaign to ensure you're hitting your targets for reach and impressions.
A/B Testing
You might think you've got a fantastic ad concept, but until it's tried and tested with a relevant audience, you'll never really know if it's going to prove successful. Your instincts aren't enough in this game – A/B testing is absolutely essential. As with most things in business, you need to base your decisions on hard data rather than your own bias. 
When building a campaign we recommend simultaneously running two or three ads with different creatives to gauge what works better, A, B, or C. 
It's an important part of the process to have a few different ad groups or creatives. In each ad group you should have different targeting groups to help you understand which works better than the others.
Different creatives can be entirely different pictures across the numerous ads, but you can also try out different text and CTAs too. You can test different CTAs or different pictures with the same text copy, or the same pictures with different text. 
If you want to highlight the top-notch service you offer clients in one ad, but highlight how you save clients money in another ad, you can totally do this too. 
Campaign Optimization
Optimization takes the results of the A/B test and incorporates them into your process to improve your ads. For example, if a particular CTA performs better than another in the A/B test, you can optimize the ads to include this CTA. Or, if you split the targeting groups in the ad group into two different categories and see that one reacted better than the other in the A/B test, you can pause one and put all efforts into targeting the other. 
Final Thoughts
Navigating your way around the world of Facebook ads can feel overwhelming. There's a whole host of rules, regulations and best practices that simply cannot be ignored. We've covered defining target audiences, choosing the right objectives, A/B testing and more. It's important to do your research before you begin so you can put your best foot forward from the get go – after all, Facebook will look at your ad more favorably if it performs well with its first 1,000 impressions.
Whether you're working with a big or small budget, no business wants to waste money on an ad campaign that's destined to fail. Luckily, if you follow our fool proof guide above, you're on the right track to achieving ultimate Facebook ads success.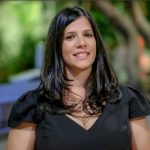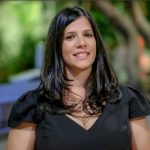 Noa Amit


Noa is a UA & PPC Team Leader at Moburst, working hard in our Media team for our clients' Facebook ads campaigns and more.
!function(f,b,e,v,n,t,s){if(f.fbq)return;n=f.fbq=function(){n.callMethod?
n.callMethod.apply(n,arguments):n.queue.push(arguments)};if(!f._fbq)f._fbq=n;
n.push=n;n.loaded=!0;n.version='2.0′;n.queue=[];t=b.createElement(e);t.async=!0;
t.src=v;s=b.getElementsByTagName(e)[0];s.parentNode.insertBefore(t,s)}(window,
document,'script','//connect.facebook.net/en_US/fbevents.js');
fbq('init', '286390818208127');
fbq('track', 'PageView');