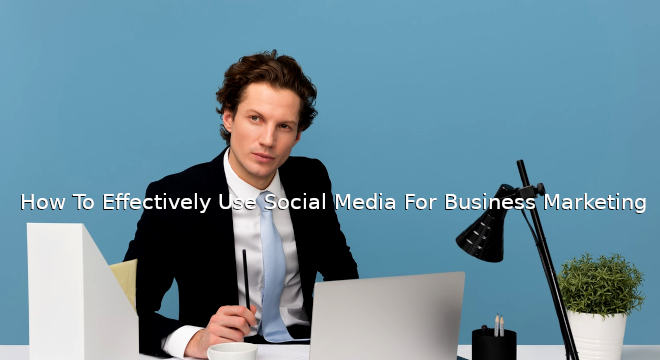 Are you wondering how to effectively market your business using social media? Well, you are in the right place.
In today's world, social media is not just a platform where you interact with friends and family but also an absolute must for any business.
With almost half the population of the people in the world having social media accounts, this means that no matter whom or where your target audience is you will be able to reach them.
Social media marketing is undeniably one of the most effective platforms to reach out to the clients. Whether you are looking to start or expand your business, here are eleven tips for effectively marketing your business on social media.
1. Identify Your Target Audience
There are many social media platforms and your business success will be determined by choosing the right social media site.
You should consider sites that suit your business, and do some research to find out
which social media platform is mostly preferred by your target audience. After the
research you can now proceed to create a business account on as many platforms as
you would like, it is free and you do not have to be an expert.
2. Create A Content Calendar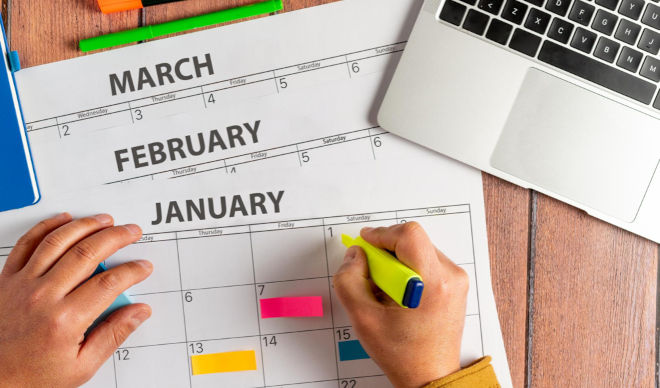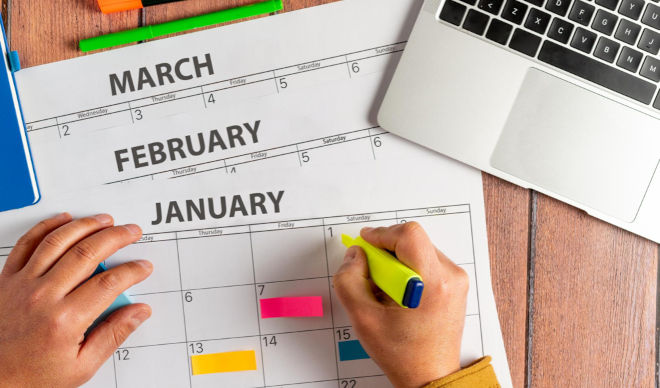 Social media can either build your business or bring it down.to effectively market your
business you need to be organized and plan, a calendar for your content is exactly what
is required.
You can even schedule tweets, posts, hash tags, images, and other business content
for a whole month. Posts that are hurriedly created without many thoughts can lead to
negative business publicity.
By creating a regular content calendar for each platform the business has a social
media account, you can plan your posts and get enough time to interact with your
audience. A content calendar also enables you to avoid repeating posts.
Alternatively, you can make use of social media automation tools that post updates on
all your social media platforms.
Several automation tools offer different features such as business promotions, Search
engine optimization, and content management. This also means you get to save time
and money as you do not need a full circle team of social media marketers.
3. Do Not Over Advertise
Ever heard that too much of something is poisonous? Well, it is the same thing even on
social media platforms. Do not promote your business in every post; it becomes very
monotonous and boring to your audience.
Again marketers should avoid over-promoting their business in people's emails and
posts because it is annoying and invades personal space.
Your advertisement should be captivating. For example, post short engaging articles
and casual hashtags about your business ensuring that you do not overdo it.
4. Post Visual Content
Historically, social media is a platform for people to have fun; people are not very
interested in long articles or blogs. Images, animations, and videos are captivating and
are known to work well on social media.
A picture can say a thousand words yet a thousand words are too much in writing
therefore, in a single image or a short video you can tell so much about your business.
Also in case of language barrier people can understand what you are promoting when it
is visual content.
Look at TikTok, Instagram, Facebook and snap chat they all are very popular in the
world yet visual content is what they all have in common.
5. Connect With The Audience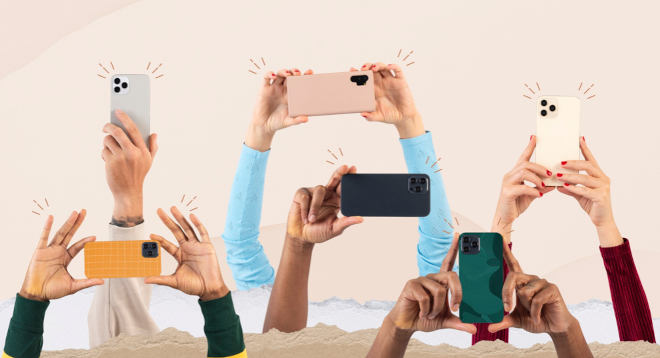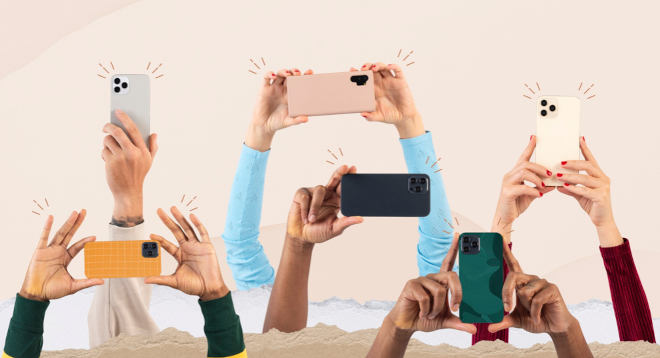 Social media is a platform where you engage with people by commenting, replying,
liking, following, sharing, and posting. Connecting with your target audience is the only
way to make them feel you care.
It is pointless for any business to keep posting without showing any concerns or giving
feedback to its clients. This can generally be interpreted as a lack of commitment and a
poor management system.
Post questions regarding your business products or services and that way you get to
know what the audience thinks of you as a business and where there is a need for
improvement.
6. Build Lasting Relationships
The goal is to have customers who trust your brand, who are loyal, and who are
satisfied.
Happy clients will advertise your business by recommending it to other people and by
leaving positive reviews which can be easily found by anyone who cares to search or
visit your social media accounts.
Having new customers is great but being able to retain them is even greater as they will
share, like, and repost only if they have contended. Instead of working hard to have
many followers, you should work on building lasting relationships.
7. Be Fast In Addressing Rising Issues
Like any other business out there, you will occasionally have clients who are not
satisfied with your products or services. Do not panic or ignore them and address theissue quickly rather than leaving room for speculation.
Avoid arguments with clients and humbly apologize and assure them that you are
looking into the issue and it will not happen again.
By quickly addressing issues you redeem the image of the business, retain your
customer, and maybe even gain new clients. It also shows that the customer care
support of the business is indeed available and working.
8. Be Trendy
People use social media to stay updated with the latest news.
Not to say that you should leap on every viral issue or meme on social platforms but
content that relates to people shows that you understand what is happening and can
earn you a good number of customers.
The preferences of people keep changing, what people wanted years ago might not be
what they want now. Keep your audience's present needs in check.
9. Use Social Media Influencers
Many brands use influencers to reach their audience. Social media influencers are the
most popular people that have a huge following and have many people who look up to them. For example, mobile phone companies use musicians who relate with the young
generation to influence them on buying their products.
10. Sell Your Products Or Services Online
Make sales directly on your social media pages. Social media is a goldmine for millions
if not billions of potential customers. Let your customers know that no matter where they
are they can be able to buy your goods and services.
We are in the 21 st century where many people are working in the comfort of their homes
and others have very tight schedules and the only way they can do some shopping is
through social media platforms.
11. Offer Quality Over Quantity
Social media can only attract customers but the quality is what will make them loyal. It is
better to be on one or two sites that you can properly manage than to be everywhere
and with low-quality content.
Remember social media platforms are very many and many more are still coming up
you can't be in all of them.
Frequently Asked Questions
1. Which Social MediaPlatform Is Best For Business Marketing?
Every social media platform is a good place to market your business, different
businesses prefer different social sites.do some research to find out platforms that are
mostly preferred by that audience that you intend to reach out to.
If in a dilemma or not sure which site is suitable for you can create an account on
several platforms and find out which works best for your business.
2. How Do I Create A Business Account On Social Media?
All you have to do is Google for the name of the platform that you wish to create an
account for and follow the signup procedure. Most social media platforms have minimal
and easy requirements which are easily understood.
3. How To Expand My Business Account Followers?
By being active and interactive, this simply means that you get to give feedback, tag,
comment, and give likes where necessary. People get on social media to get updated on information and therefore you post on trending issues to retain your audience and
gain new ones.
4. Is It Okay To Pay For Advertisements?
Yes, for example, you can pay social influencers who have a large following for example
on Twitter, Facebook, or Instagram to advertise your business.
When paying for advertisements make sure the person that you are giving the job has the capability of
bringing productive traffic into your business.
5. Why Use Automation Tools?
They assist you to create social media posts in advance and update them at the
preferred time.
Clients do not have to wait for a reply because automation tools can be customized to
reply to questions at any time whether during the day or at night. Automation tools also
can send bulk messages and give basic information about the business.
6. Do I Have To Reply To Every Comment On My Social Media?
No, just because you should be interactive does not mean that you should reply to
every comment that you get on your post.
You can reply to a few really important comments, if most clients are making a common
comment it is much easier to do a repost addressing their concern rather than reply to
each person. If a person sends a direct message you must directly message them back.
Conclusion
The earlier you figure out that there is no bigger and cheaper advertising platform than
social media the better for your business. With billions of users on the social platform, it is almost a guarantee that you will attract a client to your business.
[Recommended reading: The Ultimate Guide To Social Media Marketing]
[Image credits – Main photo: Moose Photos; Dare devil climber by Alexandre Zanin; other images provided copyright free by the author.]
Gaurav is a freelance marketer and a blogger who helps small businesses succeed online. He writes everything about online marketing and online money making at Marketing-Optimist.